When I've got myself a Nokia N810 couple of years ago, I was nicely surprised by very good quality car holder that came inside the retail box as standard. When I've got myself a Nokia N900 last December, there was no car holder inside the box. Even worse - Nokia didn't seem to care providing one as an optional accessory to buy later. They still don't seem to care, anyway.
However, by complete accident I've recently got myself extremely cheap (less than £10, more on this later), non-genuine, yet dedicated N900 holder, which turned out to take 2 full weeks to get delivered from China. Is it worth the hassle? Let me cut the story short and focus on main points, starting with some action pictures.
In action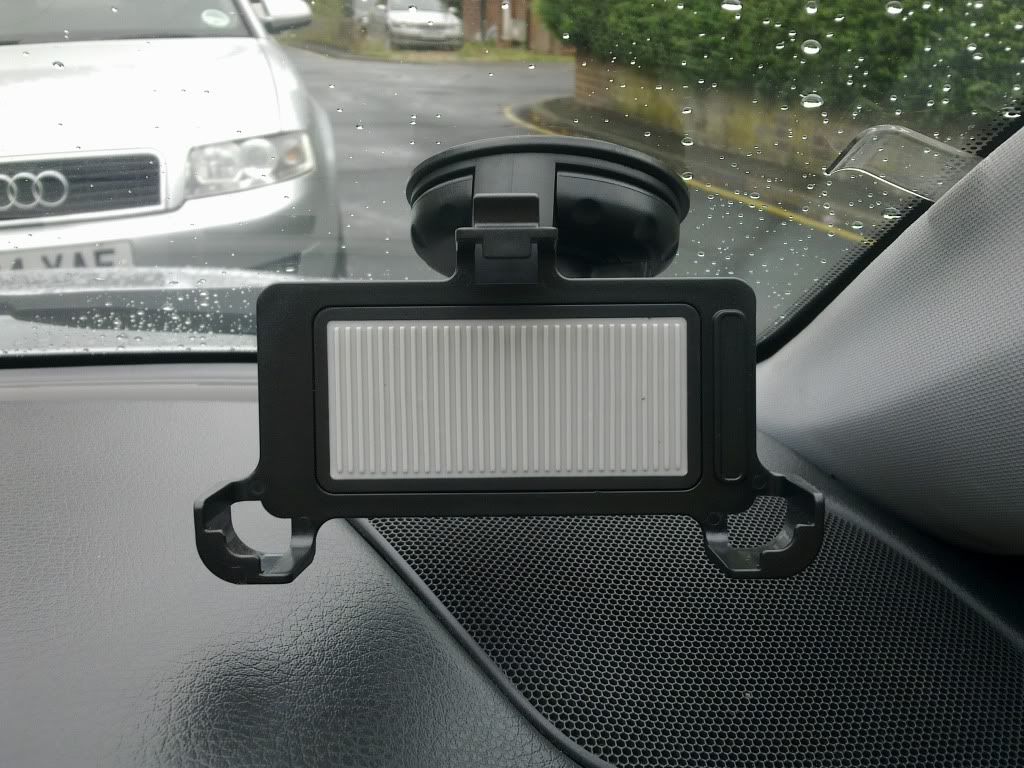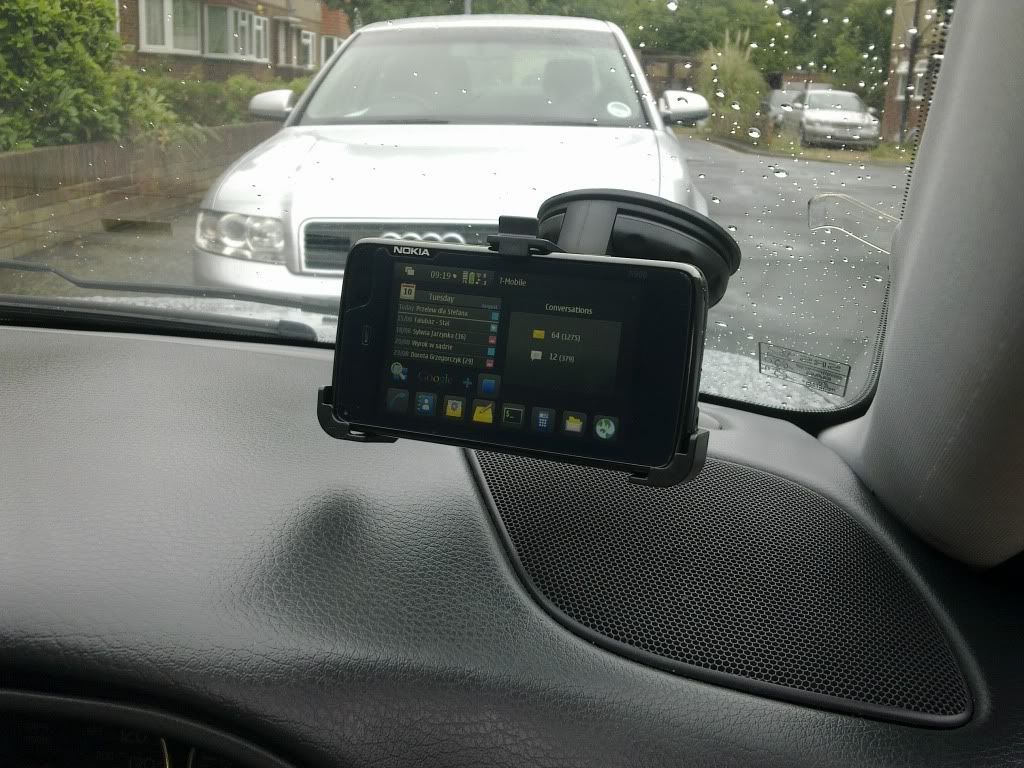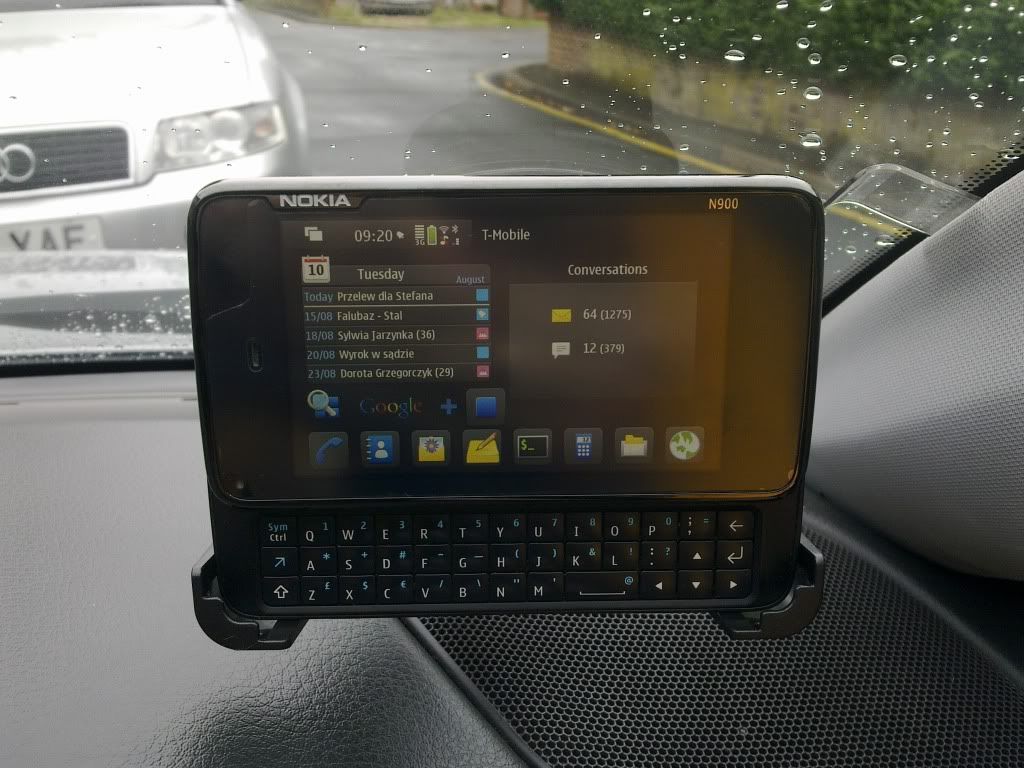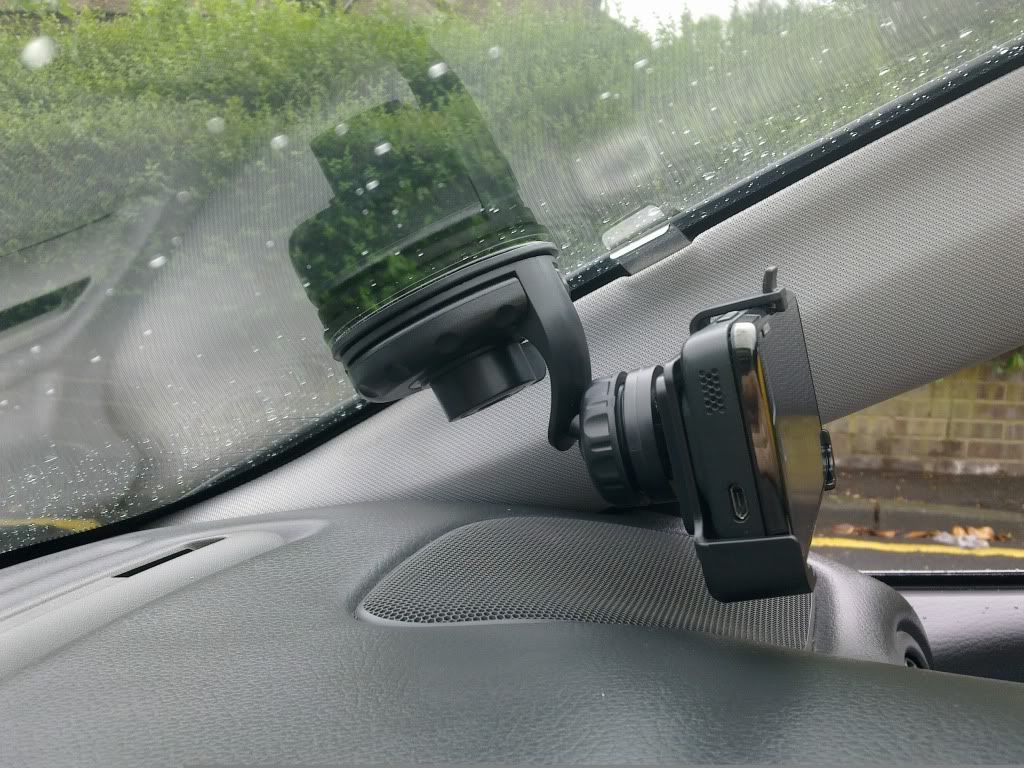 Pros
fits N900 perfectly
has quite large and strong windshield suction mount
swivel head seems solid and gives good amount of flexibility
allows to slide out N900's hardware keyboard while mounted
Cons
made with "soft"/cheap plastic, hence doesn't hold device firmly enough to avoid wobbly action while actually driving a car
Overall
For this price - definitely worthwhile, yet it works best if you can mount it to the windshield in a way where bottom edge of holder is supported by dashboard or generally something solid, which should get rid of wobbliness effect. I've had that opportunity and I am happy, as I have perfect-fit holder that allows me to open N900's keyboard too. Otherwise I suspect it could fall off/break/fail epically in relatively short amount of time, yet again - for this price you rather can't expect anything substantially better.
Where to buy
I've got mine from
nokia-n900.com store
for EUR9.99, where I didn't expect it will arrive from China. However, Chinese fellow who sent the item through was kind enough to include his business card within package, so I
traced him on eBay
where he sells exactly the same holder for even more ridiculous price of $5.99 (incl. postage), which makes a total of less than £4, which is peanuts.